Hotel Regina Margherita Conference & Leisure
Book your room by August 1st !
The Hotel Regina Margherita Conference & Leisure is keeping a limited number of rooms from September 27th to October 1st. 
The rooms must be booked by emailing the Hotel Registration form below to: [email protected]  within August 1st.
Every Request for extra nights or submitted after this date be subject to availability.  
A LOUNGE IN THE CENTER OF CAGLIARI, WHERE DESIGN BLENDS WITH HISTORY.
We have been working for more than thirty years with professionalism to offer the best to our guests, we are committed with dedication to make your stay pleasant and safe. For this reason we show you our important news regarding COVID-19 , with the hope and the wish that it can be a wonderful stay in Cagliari.
Along the road that descends from the ancient fortified district of Castello towards the elegant promenade in front of the port, the Regina Margherita Conference & Leisure Hotel will welcome you in a modern atmosphere that will accompany your business trips or your holidays in Cagliari.
Located in an enviable central position, a stone's throw from the port and the main shopping streets, the 4-star Hotel best interprets the sense of hospitality and welcome typical of Sardinia, making every stay in Cagliari comfortable.
The Regina Margherita offers 100 rooms (including two Easy Access for disabled people) in which every detail is designed for the well-being of our guests, whether you want a private and quiet room or the refinements of a suite.
All our spaces are free of architectural barriers and designed to accommodate all types of travelers with a welcoming and reserved atmosphere, in a perfect combination of design, technology and refined hospitality.
Breakfasts with sweet and savory products at km0, a refined Bistrot that enhances traditional cuisine and a lounge bar open until late complete the offer of the Regina Margherita, to give our guests the pleasure of quality gastronomy in complete tranquility and confidentiality.
A charging station for electric cars is also available for guests.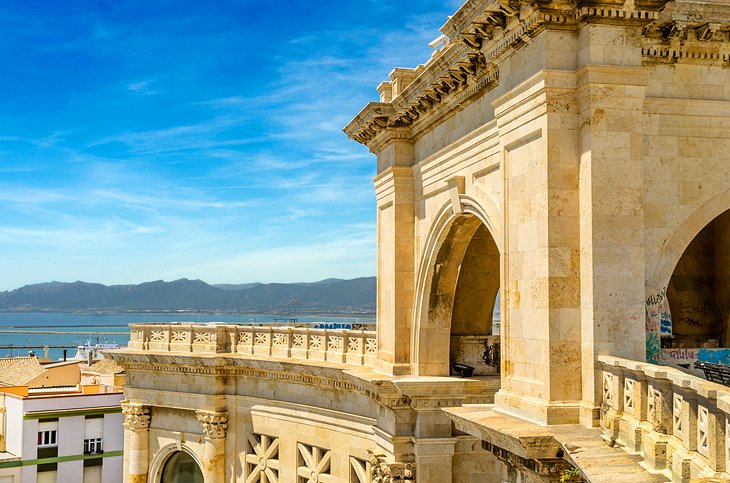 Sitting as it does in the Mediterranean, Sardinia has been a stopping point for everyone who sailed that sea, from the Phoenicians to today's cruise ships. Not surprisingly, each has left its traces in the capital city of Cagliari, on Sardinia's south coast.
The oldest part of Cagliari is known as the Castello. It clings to the slopes of a hill that rises steeply from the harbor and has been fought over by the Pisans, Genoese, and Spanish, and raided by pirates from North Africa.
Cagliari's people and traditions show this varied heritage, and the influences of different periods are reflected in its architecture as well. Facing the harbor, the Town Hall blends Spanish Gothic with Italian Art Nouveau, and elsewhere in the city, you'll recognize Neoclassical arcades and bastions, medieval towers, Roman and medieval stonework, and Baroque churches.
Sardinia has its own language, which many people still speak at home and among friends, but everyone speaks Italian, and many also speak English. The island also has its own cuisine, so be sure to try some of the local dishes you'll find highlighted on menus. All this makes Cagliari and the south coast's attractions even more fun for tourists to explore.
Discover the best things to do in and around the city with our list of the top attractions in Cagliari.